Ranger Design Authorized Dealer
Ranger Design believes MORE is possible!
Ranger Design believes work vehicles and the technicians that drive them can become more organized, more efficient, more productive and more profitable. They're committed to bringing you the products and services that make that possible.
More means helping you choose the right work van for your application, as well as giving you engineering support and expert advice to help design the most efficient work space in your new vehicle.
More also means getting that new van outfitted and on the road faster, so you can start using it for the reason you bought it.
They're committed to bringing you more, because they believe more is possible.
Shelving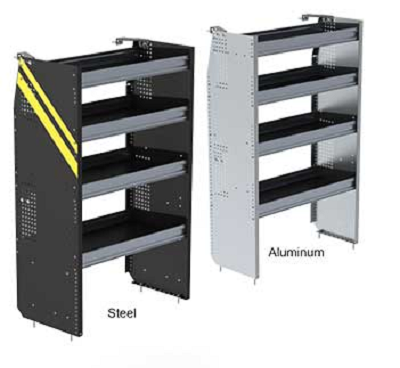 Take your business to the next level by upfitting your commercial van with the most innovative storage solution to hit the market. The new shelving system makes life easier while providing options to customize your work space for your trade. Tested for toughness and rattle‑free, these impressive, heavy-duty shelves will make your mobile office stand out from the rest.
Featuring black powder‑coated steel end panels, this shelving system is created with aluminum extrusions to increase your vehicle's payload. The shelf trays are built from marine‑grade plywood with a dynamic load capacity of over 200 lb. to carry cargo of any size. With a guaranteed 10‑year warranty, your shelving may even outlast your van!
Partitions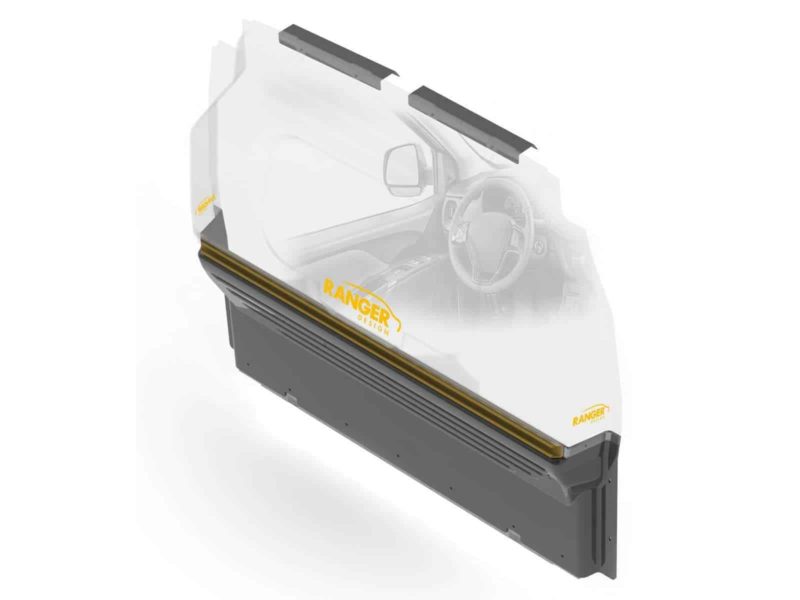 Making mobile technicians safer on the road, and cargo van partitions play an integral part in achieving this. The van partitions (or bulkhead partitions) are engineered to provide a solid, secure barrier between the occupants in the cab and the cargo area.
All van partitions have been crash-tested and are designed for maximum impact resistance. They are contoured to maintain space for the seats and ensure the driver's comfort while maximizing the cargo space of the van. They are also rattle-free to make sure you have a quiet ride as you drive down the road.
Flooring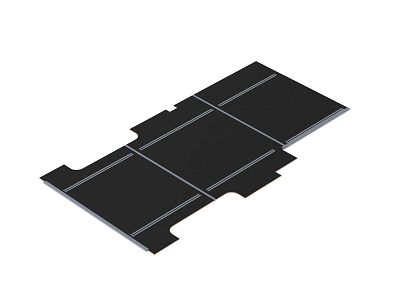 Providing mobile technicians with high-quality products designed to make their life easier and safer. With proper van flooring, it can be done. The selection of van flooring are impact and puncture resistant and help keep the cargo van interior in good condition no matter how tough of a job you have in your hands.
The floors are sturdy and durable while easy to install thanks to their integrated mounting tracks. They have an anti-slip surface to keep you safe while you work and are compatible with all shelving packages.