ARE 3DL Series
Commercial Fiberglass Tonneau Cover
The ARE 3DL seires is the newest expansion for the commercial line of caps and lids. This tonneau cover exemplifies another innovative design from ARE that makes loading and unloading easier. The ARE 3DL Series turns the bed of the truck into an organized and readily accessible tool container that keeps dust and other elements out.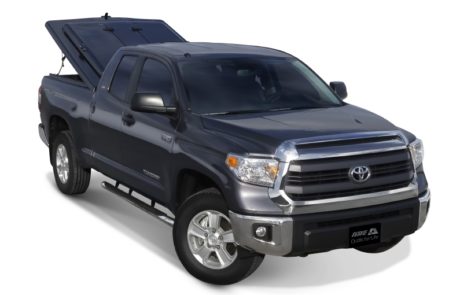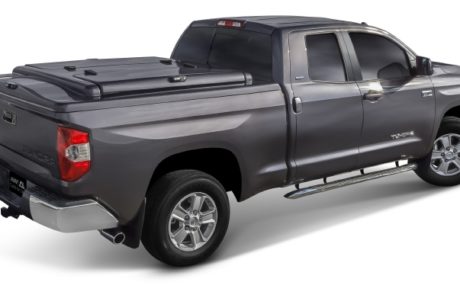 Does a Cover Affect Fuel Economy?

Do the Math!
According to these studies, it does…
From the SEMA Research and Information Center –
According a study conducted by Western New England College's Department of Mechanical Engineers, "The best way to reduce drag, and improve gas mileage for pickup trucks, is to add a tonneau cover." Their study yielded gas mileage savings of 8% by adding a tonneau cover to a Dodge Ram.
From Auto Trim & Restyling News – August 2001
From "Tailgate Talk – Does Removing A Tailgate Affect Fuel Economy?"
By Bruce W. Smith
According to many experts, the best way to improve a pickup's fuel economy is to leave the tailgate up and cover the bed with a quality aftermarket Tonneau cover. "Tonneau covers on pickup boxes reduce aerodynamic drag," said Ford's Jack Williams. "We've seen reductions of about 8 to 10 percent on the F150. The average steady-state [cruise control] fuel economy improvement at highway speeds is closer to 5 percent."