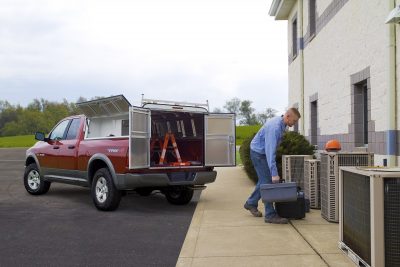 Durable Truck Bed Caps for Security & Storage
At Funtrail, we carry the ARE Commercial Line of caps, lids and accessories. ARE truck caps are some of the most reliable, high-quality products on the market, and we are proud to offer our customers the highest value possible for their caps and lids.
Get Your ARE Truck Caps and Lids from Funtrai

l

Funtrail has been an ARE dealer for more than 25 years, and we have certified installers and technicians to install your truck cap, as well as provide any repairs you might need. We offer 200-plus possible cap options, allowing you to find the perfect cap to fit your work needs without excessive weight that reduces your payload and fuel economy.
What Sets ARE Apart?
ARE, founded in 1969, holds all its products to a rigorous quality standard, with an emphasis on utility and style. ARE's rugged welded frame construction means its lids are known for their resilience, strength and work life; you can count on them to last for the life of your truck. And that's on top of weather-sealed doors with gas props, heavy-duty hinges, and automotive-style locks to protect valuables.
Ready to learn more about our truck caps? Contact Funtrail today!
Does a Cover Affect Fuel Economy?

Do the Math!
According to these studies, it does…
From the SEMA Research and Information Center –
According a study conducted by Western New England College's Department of Mechanical Engineers, "The best way to reduce drag, and improve gas mileage for pickup trucks, is to add a tonneau cover." Their study yielded gas mileage savings of 8% by adding a tonneau cover to a Dodge Ram.
From Auto Trim & Restyling News – August 2001
From "Tailgate Talk – Does Removing A Tailgate Affect Fuel Economy?"
By Bruce W. Smith
According to many experts, the best way to improve a pickup's fuel economy is to leave the tailgate up and cover the bed with a quality aftermarket Tonneau cover. "Tonneau covers on pickup boxes reduce aerodynamic drag," said Ford's Jack Williams. "We've seen reductions of about 8 to 10 percent on the F150. The average steady-state [cruise control] fuel economy improvement at highway speeds is closer to 5 percent."