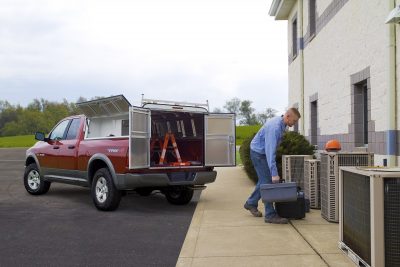 ARE Commercial Line
ARE Commercial Line Caps, Lids and Accessories
ARE Commercial Line has always taken pride in providing the highest quality of products possible. Their commitment to a higher quality standard was established at the founding of the company in 1969 and has remained their highest priority. Today, more than ever, they recognize that their customers work hard for their money and deserve the best value possible when buying one of their products.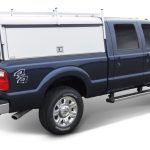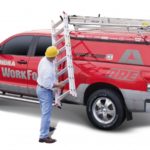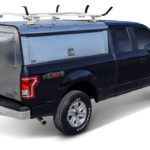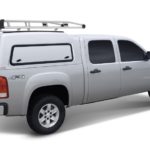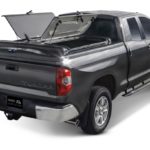 Regardless of your workload, ARE has your truck covered in style and utility. Distinct features and adherence to your truck's size and performance, they stay true to both form and function by providing you with easy access to your tools combined with secure storage options.
Work in style with ARE truck caps and accessories. Outfit your truck with a quality built cap designed to last the life of your truck.
Funtrail has been an ARE dealer for over 25 years! We have certified installers and technicians to install your truck cap and provide any repairs you may need.
The Right Tool For Your Truck
ARE's rugged welded frame construction offers years of durable service, no matter what the weather or the job. Each unit has weather-sealed doors with gas props, heavy-duty hinges, and automotive-style locks to protect your valuables.
Outfitting Your Truck for Life
When it comes to designing, producing and delivering commercial grade work caps for pickups, ARE is top shelf! ARE offers more strength, durability and work life than any other truck cap built today. The commercial caps do the job without excessive weight that reduces your payload and your fuel economy.
200+ Possible Cap Options!
With 200 or more variations to choose from, you can create the perfect cap to fit your work needs.
Does a Cover Affect Fuel Economy?

Do the Math!
According to these studies, it does…
From the SEMA Research and Information Center –
According a study conducted by Western New England College's Department of Mechanical Engineers, "The best way to reduce drag, and improve gas mileage for pickup trucks, is to add a tonneau cover." Their study yielded gas mileage savings of 8% by adding a tonneau cover to a Dodge Ram.
From Auto Trim & Restyling News – August 2001
From "Tailgate Talk – Does Removing A Tailgate Affect Fuel Economy?"
By Bruce W. Smith
According to many experts, the best way to improve a pickup's fuel economy is to leave the tailgate up and cover the bed with a quality aftermarket Tonneau cover. "Tonneau covers on pickup boxes reduce aerodynamic drag," said Ford's Jack Williams. "We've seen reductions of about 8 to 10 percent on the F150. The average steady-state [cruise control] fuel economy improvement at highway speeds is closer to 5 percent."