ARE DCU Series
Commercial Aluminum
Get to work with an ARE DCU series commercial aluminum cap. Our rugged welded frame construction offers years of durable service, no matter what the weather or job. Choose THE DCU ® (.035 aluminum skin) to outfit your truck. The commercial aluminum model has weather-sealed doors with gas props, heavy-duty hinges, and BOLT One-Key technology locks to protect your valuables.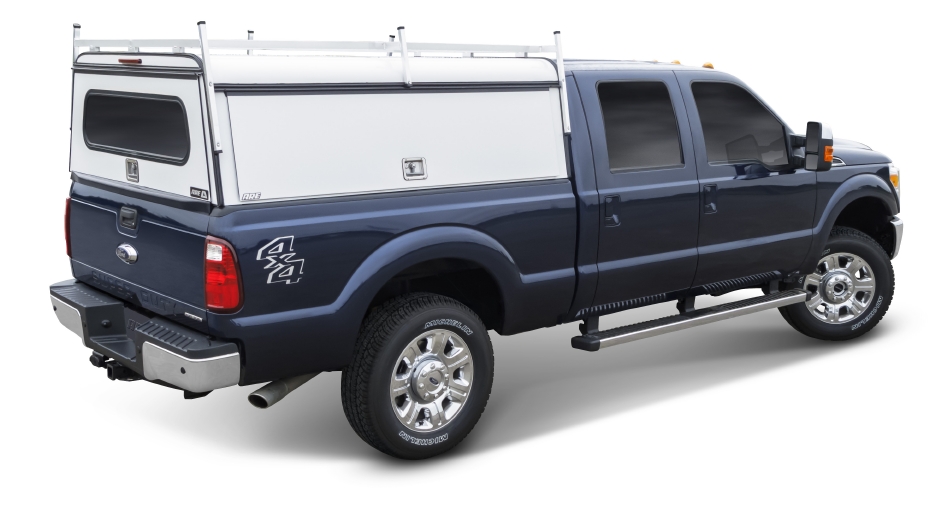 .035 aluminum exterior skin
Full length side doors
Welded aluminum frame
Folding T-handles with BOLT One-Key technology
3 Year Warranty
Made In America

OPTIONS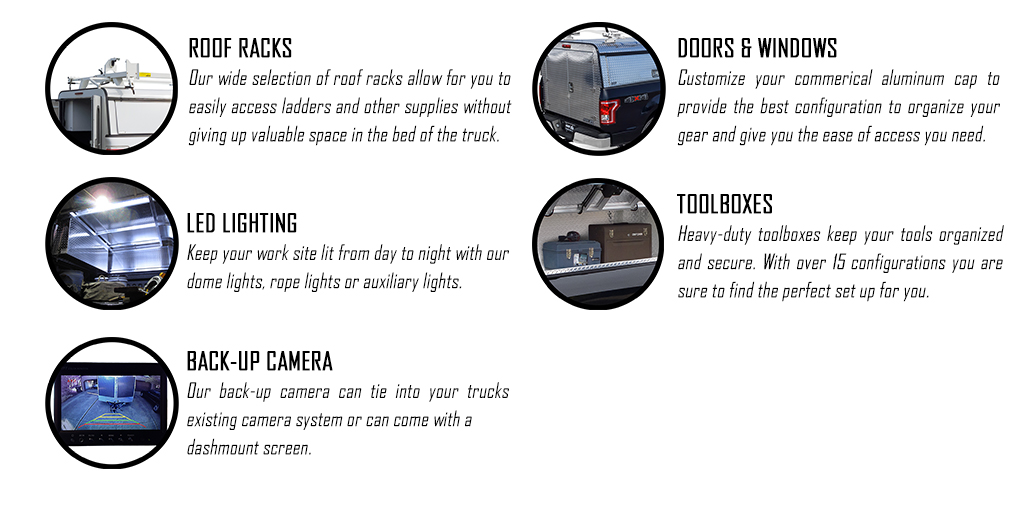 Does a Cover Affect Fuel Economy?

Do the Math!
According to these studies, it does…
From the SEMA Research and Information Center –
According a study conducted by Western New England College's Department of Mechanical Engineers, "The best way to reduce drag, and improve gas mileage for pickup trucks, is to add a tonneau cover." Their study yielded gas mileage savings of 8% by adding a tonneau cover to a Dodge Ram.
From Auto Trim & Restyling News – August 2001
From "Tailgate Talk – Does Removing A Tailgate Affect Fuel Economy?"
By Bruce W. Smith
According to many experts, the best way to improve a pickup's fuel economy is to leave the tailgate up and cover the bed with a quality aftermarket Tonneau cover. "Tonneau covers on pickup boxes reduce aerodynamic drag," said Ford's Jack Williams. "We've seen reductions of about 8 to 10 percent on the F150. The average steady-state [cruise control] fuel economy improvement at highway speeds is closer to 5 percent."