Slick Locks
The Only Drill Free, Damage-Free
Vehicle Locking System
NO holes are drilled into vehicle 

NO damage and corrosion to exterior

NO more traditional bolt through hasp design

Mounts directly to existing factory holes
Custom fit, stainless steel blade brackets

90 day warranty against manufacturer defects

Slick Locks Blade Brackets, Spinner 360's & Weather Shields manufactured in the USA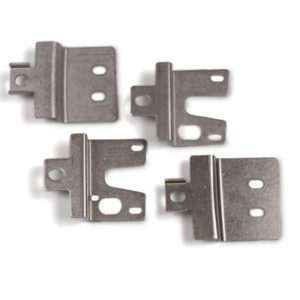 BLADE BRACKETS
BLADE BRACKETS™ are custom engineered to fit each manufacturer's vehicle doors precisely. The patented stainless steel brackets bolt in place using the factory mounting points. They do not require any drilling.

SPINNER 360
SPINNER 360™ slip rings are specifically designed to be installed on each puck lock. To protect against tampering and insure further security to your puck lock, Spinners turn the locks into a rotating bearing that prohibits locks from being twisted off.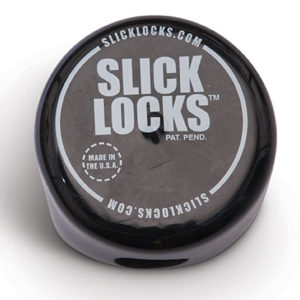 WEATHER SHIELD
WEATHER SHIELD™ is a cutting edge weather cover designed to protect your puck locks from dust, road grime, salt, and snow. It also keeps your lock from icing up on those cold winter days.

PUCK LOCK
Premium quality Slick Locks PUCK LOCKS™ are constructed using heavy duty steel designed to provide the highest level of vehicle security possible. Our steel shank keys are much stronger and durable than the typical brass keys most manufacturers supply.