DECKED revolutionized Pickup Truck Bed Storage and Cargo Van Storage Systems!
With our low profile truck bed tool box system that is compatible with Ford F150, Ford F250, RAM 1500, RAM 2500, Chevrolet Silverado, GMC Sierra, Toyota Tundra and Nissan Titan pickup trucks along with Ford Transit, Ram ProMaster, Chevy Express GMC Savana, Mercedes Sprinter and Nissan NV Models. DECKED's ergonomic Toolbox slides out tools, gear, and other items in heavy duty drawers at waist height while still allowing the owner full use of their truck or van bed. The storage systems are easy to install or remove, weatherproof, secure, ergonomic, and best of all, it's made in the USA.
With its low-profile design the  storage system leaves plenty of room for further uplifting of your cargo van or pickup truck as needed. DECKED Truck and Cargo Van Storage Systems are perfect for small businesses like painters, carpenters, plumbers and handyman services who need their vehicle to have secure storage bins that are easy to access. The storage systems were also designed with the outdoors enthusiast in mind, allowing you to carry team sports gear, fishing, hunting or any kind of sports gear you can imagine. Get organized with DECKED Storage Systems for your vehicle. Funtrail offers professional installation and maintenance on all units.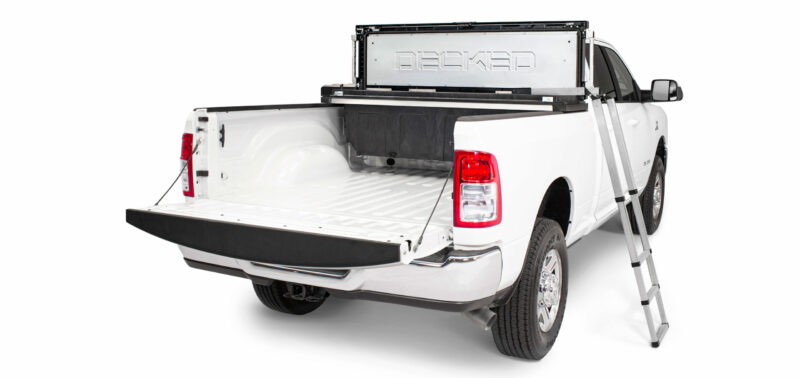 TRUCK TOOLBOXES HAVEN'T CHANGED IN 50 YEARS… UNTIL NOW.
The DECKED Truck Tool Box is the only toolbox on the market that's easy to access, won't ding, dent or rust, and looks like it came from this decade. Secure. Waterproof. Nearly Indestructible. 100% Made in USA.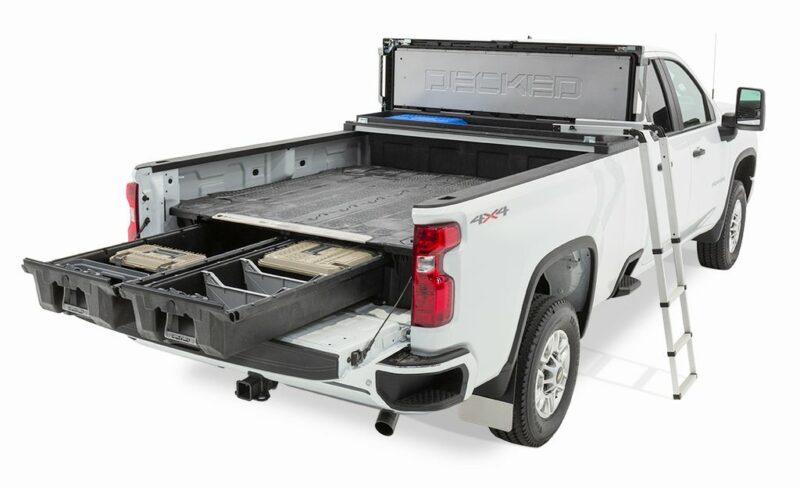 For Trucks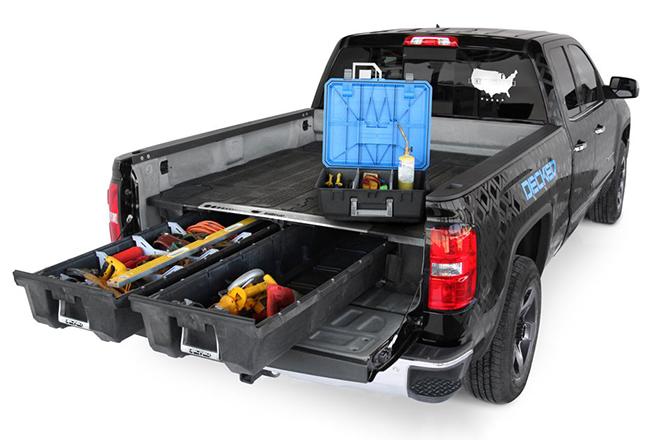 For Vans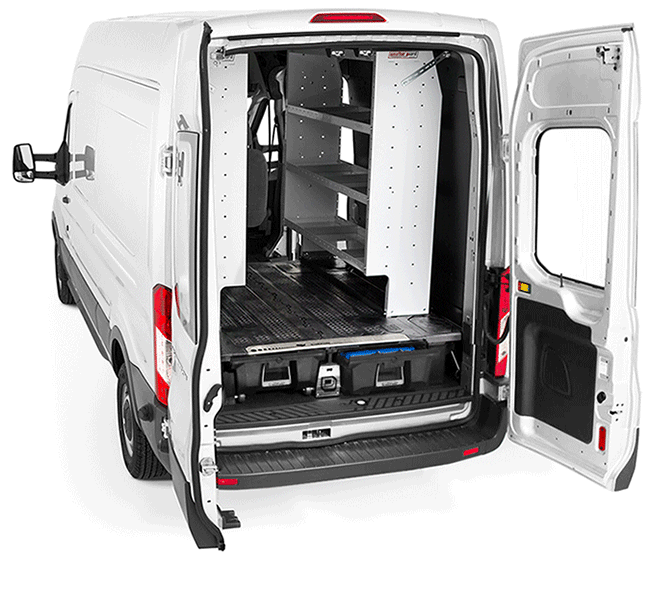 Many Accessories are Available for DECKED!