ARE Overland Series
Fiberglass Truck Cap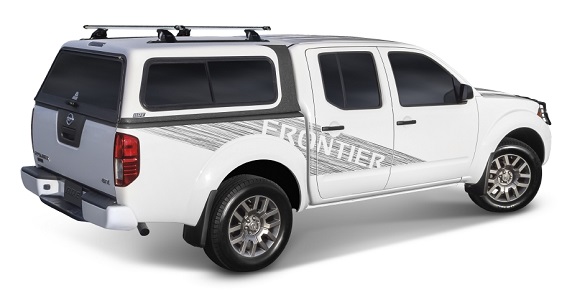 The ARE Overland Series truck cap offers a tougher, more rugged look to complement today's trucks. It's unique two-toned off-road design features a spray-on protective coating which increases strength in high stress areas.
Standard Options
Spray-on protective coating increases strength in high stress areas
Heavy duty rear door
Half-slider side windows
Does a Cover Affect Fuel Economy?

Do the Math!
According to these studies, it does…
From the SEMA Research and Information Center –
According a study conducted by Western New England College's Department of Mechanical Engineers, "The best way to reduce drag, and improve gas mileage for pickup trucks, is to add a tonneau cover." Their study yielded gas mileage savings of 8% by adding a tonneau cover to a Dodge Ram.
From Auto Trim & Restyling News – August 2001
From "Tailgate Talk – Does Removing A Tailgate Affect Fuel Economy?"
By Bruce W. Smith
According to many experts, the best way to improve a pickup's fuel economy is to leave the tailgate up and cover the bed with a quality aftermarket Tonneau cover. "Tonneau covers on pickup boxes reduce aerodynamic drag," said Ford's Jack Williams. "We've seen reductions of about 8 to 10 percent on the F150. The average steady-state [cruise control] fuel economy improvement at highway speeds is closer to 5 percent."