Superior in every detail, SNOWSPORT HD Utility Plows combine power, precision and performance. Featuring a heavy duty 31 in. wide push frame, three-point angling interceptor and rubber box ends, the 18 in. high by 84 or 96 in. wide corrosion resistant aluminum blade clears snow with ease. The unique motion activated design will help you manage the heaviest snowfalls without adding extra wires or lights. The snow plow simply attaches to a model specific front mount and the hard rubber edge at base of blade protects your driveway and lawn. Sit back, relax and plow some snow with the SNOWSPORT HD Utility Plow.
Starting MSRP $1,759.
SNOWSPORT Plows are self-adjusting and do not require controls in the cab. No need to worry about any electrical or hydraulic components freezing, malfunctioning or wearing out.

THREE-POINT ANGLING INTERCEPTOR
Simply adjust blade position to left, right or center.
TURF FRIENDLY CUTTING EDGE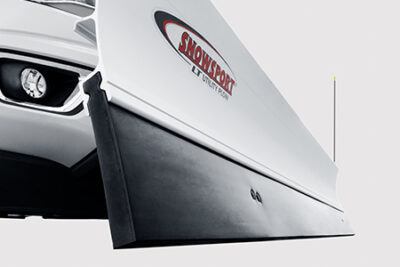 Strong 1 in. thick rubber functions great on gravel, grass, concrete, asphalt and brick. Lasts longer than a steel cutting edge.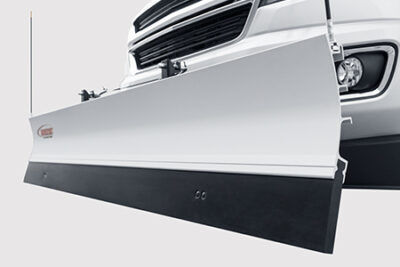 Durable, corrosion resistant aluminum blade is pickup friendly and stacks snow higher than the pickup's hood. Blade is 82 in. long and 14-1/2 in. high.
NO WIRING OR EXTRA LIGHTS

Low-profile design doesn't obstruct OEM headlights in the plow or transport position, not necessary to remove plow when driving.
HEAVY DUTY PUSH FRAME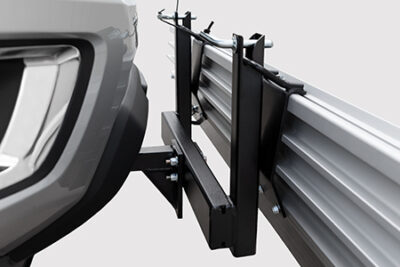 Allows blade to travel up and down with terrain. Blade fastens using quick pins in the plow or transport position.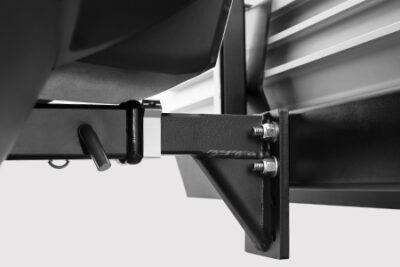 Secures with receiver pin, no tools required. Quickly transfers from one vehicle to another when equipped with 2 in. receiver. No electrical or hydraulic components to maintain or malfunction.