The SNOWSPORT LT Utility Plow is built and priced for homeowners. The durable SNOWSPORT LT Utility Plow is a hard-working winter warrior. The heavy duty 31 in. wide push frame and 14-1/2 in. high by 82 in. wide corrosion resistant aluminum blade make snow removal a breeze. This self-adjusting snow plow utilizes a straight interceptor and vehicle specific front receiver for a quick transition from storage to pickup truck without the need for tools. No in-cab controls, additional lights or special equipment required, all you do is drive. Clearing snow quickly and efficiently, SNOWSPORT LT Utility Plows get you out and on with your day.
Starting MSRP $1,299.
SNOWSPORT Plows are self-adjusting and do not require controls in the cab. No need to worry about any electrical or hydraulic components freezing, malfunctioning or wearing out.
TURF FRIENDLY CUTTING EDGE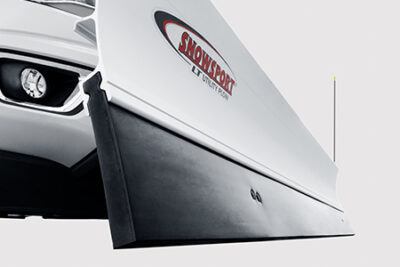 Strong 1 in. thick rubber functions great on gravel, grass, concrete, asphalt and brick. Lasts longer than a steel cutting edge.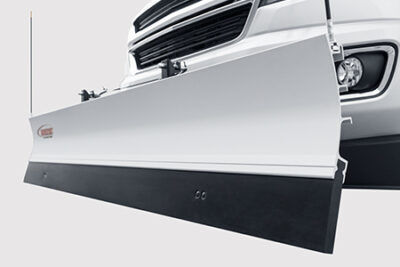 Durable, corrosion resistant aluminum blade is pickup friendly and stacks snow higher than the pickup's hood. Blade is 82 in. long and 14-1/2 in. high.
NO WIRING OR EXTRA LIGHTS

Low-profile design doesn't obstruct OEM headlights in the plow or transport position, not necessary to remove plow when driving.
HEAVY DUTY PUSH FRAME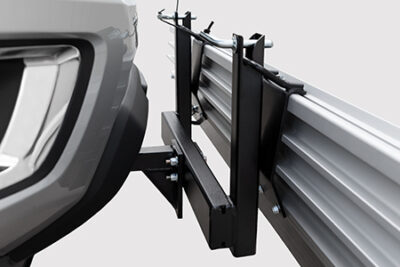 Allows blade to travel up and down with terrain. Blade fastens using quick pins in the plow or transport position.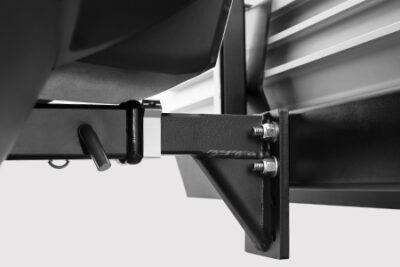 Secures with receiver pin, no tools required. Quickly transfers from one vehicle to another when equipped with 2 in. receiver. No electrical or hydraulic components to maintain or malfunction.